Data Cabling Sydney
Know The Empire Advantage
Empire Electrical Contractors are Fully Licensed & Compliant.

Experience 9+ Years. Both Residential & Commercial.

1000+ Successful Jobs. 24/7, Quick Response Time.

Affordable Annual Maintenance Contracts (AMCs).

Service Quality and Price Guarantee.

Special Seniors Discount.

$50 Cash back on time Guarantee.
Empire Electrical Contractors have the latest technology in Data Communication
As electrical data contractors, we offer a full design of Structured Cabling and Tele-Communications systems. Trust us to keep your retail, industrial and construction businesses connected with reliable and robust solutions that include:
Data Cabling and Telecommunications Contractors
Design & Construct Projects
Wall & Floor Mounted Cabinets
Licensed Data Cabler of Cat5e, Cat6, Cat 7
Backbone Voice Cabling
Backbone Data Cabling
As Built Drawings
Fibre Optic Cabling Installation
Fibre Optic Cabling Termination
Optic Fibre Splicing
Optic Fibre Testing / Optic Fibre Repairs
Mezzanine floor systems and platforms
Modular data center floor design and architecture
Fiber Optic Solutions
Fiber / Fibre Optic Cable Assembly
Fiber / Fibre Optic Patch Cord
Fiber / Fibre Optic Connector
Fiber / Fibre Optic Adaptor
Fiber / Fibre Optic Adaptor Panel
Fibre Optic Termination Box
Fibre Optic Patch Panel
Fiber / Fibre Optic Accessories
Telephone Jumping
Phone Line Installation/Repair
Data center migration and relocation
Pre-fabricated raised floors
Lifts, staircases and storage racks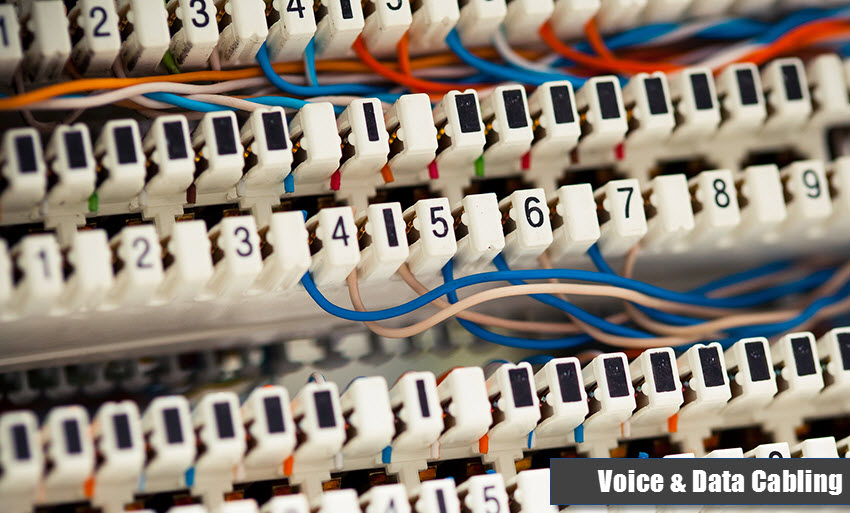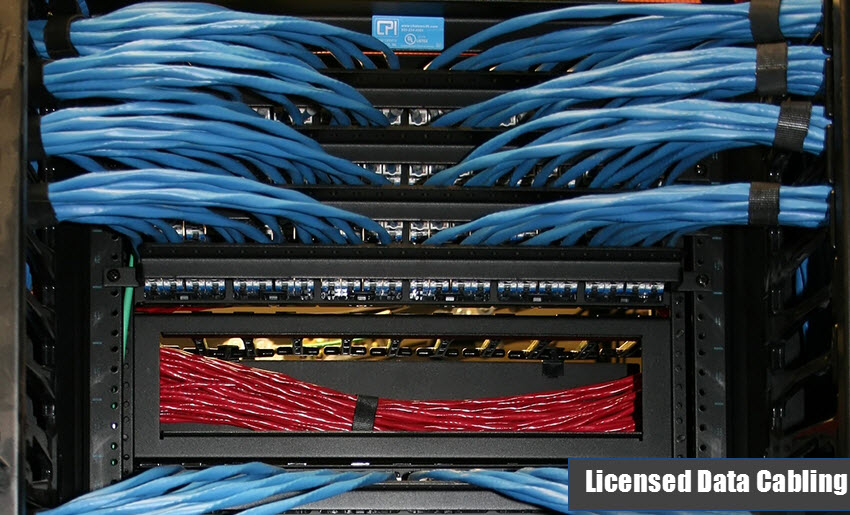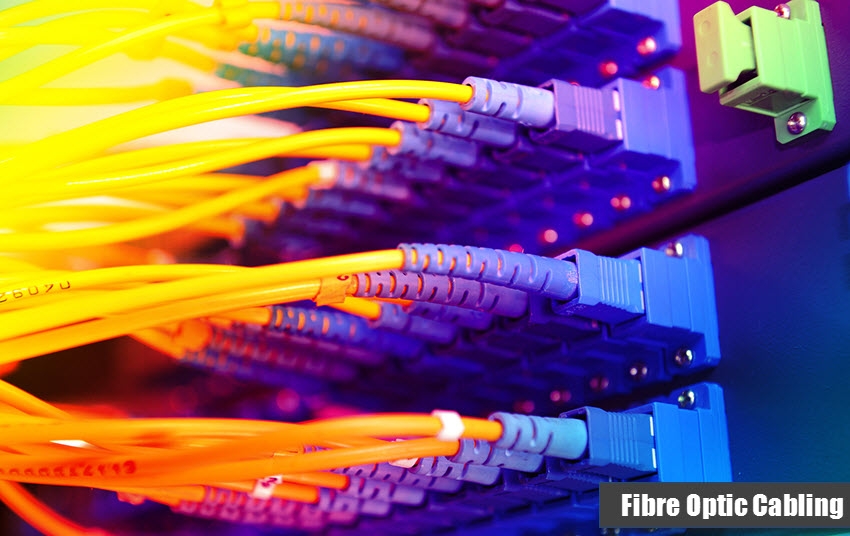 Is your building's or campus' tele-communication system well connected? Is the cable wiring system checked and up-graded timely to remain up to date with the technology? If not, then get it done now. At Empire Electrical Contractors, we offer nothing but the best and reliable services to make your data communication system at par with the industry.
Our electricians are properly trained to undertake all kinds of cable assembling and repairs. Some of the services that we offer to make you all stay well-connected are:
Fibre Optic Cable Installation
Fibre optic cables are used to transmit data over long distances without any interference and these cables have innumerable benefits. The data transferred through them is immune to electromagnetic waves and provide a reliable data-transmission. This cable also prevents any kind of data-breakage and reduces the power consumption at the receiver end. We highly recommend our customers to get these installed in order to enjoy the best tele-communications.
Fibre Optic Testing & Repairs
Along with the installation of fibre optic cables, our engineers also offer the service to test the pre-installed cables and repair the faults if any. They are always well equipped with tools like a power metre, optical time-domain reflector, a visual fault locator and others to detect and repair the faults.
Mezzanine floor systems and platforms
Empire Electrical Contractors also provide installation of customised Mezzanine floor systems and platforms as per the need and specification of the client. These types of floor systems are created to increase the storing capacity of a place. The floor has a staircase that leads to the platform where goods etc can be kept. We make this very strong to make it endure the load of fairly big amount of goods. Our electricians are well-trained to customise the architecture of the platform as per the specifications of a client.
Backbone Voice and Data Cabling In Sydney
We all know the need to remain well-connected for various departments in a company or industry like tele-communication department, manufacturing department, control department and others. For this backbone voice and data cabling is the best solution. This type of cabling is installed where a bulk of heavy data is required to be quickly transferred.
For installing backbone voice and data cables, an electrician needs to be well qualified to foresee the bandwidth and other requirements to save on future installation costs. Our electricians are trained in a way to provide best customised solutions for cable installations.